Good Morning!!
It's the 5th of September. i.e. Teacher's Day! Remember how back in days we would dress up as teachers & go to school. So many fun memories ?
Anyways, on that nostalgic note, here's wishing you a Very Happy Teacher's Day!
Speaking of teacher's day, this pandemic too seems like a very annoyed teacher – you know that miss who would trash you for the smallest of mischief! Well, this one has us all grounded in our homes, rethinking our choices & lives as we know it. A huge lesson in adapting, evolving & learning!
---
As we are all wrapping our heads around the "new normal" one thing that stands out most is the increased use of tech in our day to day & work life. While concepts such as data science, AI, ML, etc. were not unheard of, their presence in our professional & personal life has grown many folds over.
And as we meet & chat with more & more entrepreneurs we are acutely aware of how tech startups are changing things around us… For example, we were talking to Meghna Saraogi of StyleDotMe and how she is revolutionizing jewelry shopping with AR-powered tech solution.
Or how Preksha Kaparwan of AlphaAI is making data analytics accessible through simple voice commands! Seriously this would be a blessing – no more boring excels, pivots, charts, and tables to ponder over.
All of this brought us to a realization that our world is moving to a more tech-dependent environment faster than we assumed & as individuals we can not get away not knowing the basics.
Hence the title – Don't be a Dinosaur! ?
---
So for this week's newsletter, we thought of bringing you a round-up of some great podcasts that'll get you to update with 5 concepts of tech we come across often.
So here goes:
1. Data Skeptic
With over 250 episodes, this is one of the best podcasts to know everything about data science. The podcast features interviews with industry professionals and explanatory mini-episodes that talk about data science concepts. While the episode titles may seem to scare you off, we promise the content is easy to follow. Give it a go by starting with their episode on real-time fraud detection.
? Listen to it here.
2. Everything VR & AR
This weekly podcast talks about real-world deployments of AR & VR experiences. Featuring interviews with some of the top leaders in gaming, entertainment, productivity, enterprise, social, education, medicine, software, hardware, psychology, etc. With some brilliant interviews with top bosses of brands such as Paramount, Boeing, The Burning Man & HTC, this podcast has some incredible content that you must not miss out on.
? Listen to it here.
3. The AI Podcast
Hosted by celebrated journalist Noah Kravitz this podcast is produced by NVIDIA – a brand that all gaming fans are familiar with. The AI podcast strives to demystify the concepts of AI through interviews with leading experts in this field.
Their episode with NVIDIA's Will Ramey on demystifying AI is a good place to start.
? Here's the link to this episode.
4. Learn to Code With Me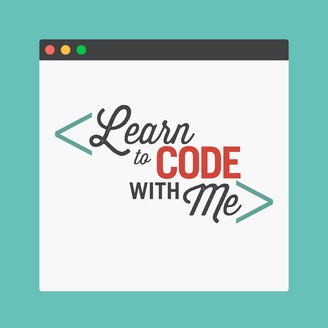 As a beginner in coding, this podcast is very resourceful. With 7 seasons completed there's a great deal of learning you could achieve from this one. Also, do check out their blog for some great free learning resources that'll teach you to code like a pro.
? Here's the link to this show.
5. Learning Machines 101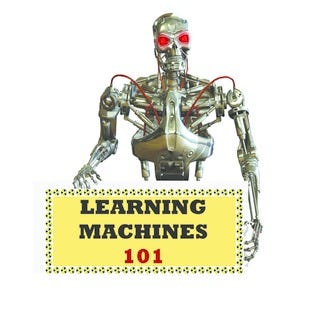 This podcast is for those who are curious about machine learning and seeking answers to questions like "How does it work?", "How is it applied to everyday activities?", "How to make tech smarter & more human-like?" etc.
Start with their episode where the hosts take a shot at defining machine learning.
? Check it out here.
We hope you find value in these podcasts. Let us know what you think of them & which ones you liked.
---
That's it from us for this fortnight.
Until Next Time, stay safe.
---
Gratitude and Regards,
Madhu, on behalf of thePodium.in team.