Good Morning!
Today is already off to an upbeat start – festive holidays always are. Aren't they? On that note, we at The Podium wish you & your family a Very Happy Ganesh Chaturthi!
Back in Mumbai, we are sorely going to miss the drama, vibrance & vigor of this festival as we celebrate in a more contained & controlled environment. Never the less, our spirits remain high after all, Ganesha is the remover of obstacles & the God of new beginnings.
---
Speaking of new beginnings, this pandemic has catapulted many of us to take our hobbies way more seriously & many have turned them into side hustles or are planning to do so.
So we thought why not bring you closer to some great advice through some great audio content to get your ideas off the ground.
And who knows you could be the next big Startup!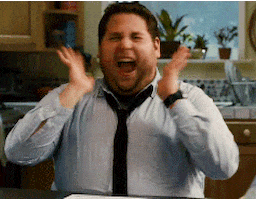 (How exciting would that be?!)
So, without much ado here's a round-up of our top picks:
1. Out of Hours: The Podcast
New on the block, Out of Hours is a podcast for those who are toying with the idea of starting a business but are held back by doubt & lack of self-belief. Featuring inspiring stories of individuals who took their ideas seriously and turned them into full-fledged businesses! What's great about Out of Hours is that it's not just a podcast but also gives you access to network with a community of like-minded individuals.
Below is our episode suggestion to get you started with the podcast. And here is the link to sign up for the community.
? Episode Link.
2. The Side Hustle Show
This one here is a podcast for "part-time entrepreneurs" It has a mix of actionable tips, ideas & strategies that'll help listeners make passive income along with their 9-5 jobs. This is the place to find answers to all your queries. Stuff like making the choice between starting as a freelancer or building an agency, choosing between starting a podcast or youtube channel, etc.
? Check it out here.
3. Smart Passive Income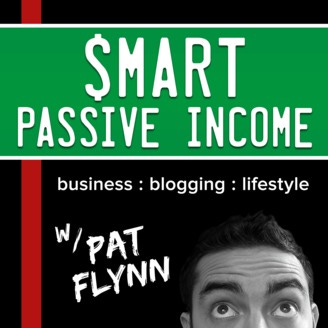 With over 60+ Million downloads, this podcast hosted by Patt Flynn, is something that you would not want to miss out on if you want to start a business online. The podcast features some great insights, tips, and strategies on topics such as blogging, income sources, marketing tactics, automation, outsourcing, crowdsourcing, search engine optimization, building authority and trust, niche sites, social media… the list is endless!
? Check it out here.
4. We Crashed
This podcast is literally like an audio version of a Netflix docuseries. I say this because it's an addictive 6 part series on the crash of WeWork. The host David Brown's narrative is incredible & the audio cues are perfect. But you might wonder why this podcast features on our list of "New Beginnings"? Well, its great content & learning from someone else's failures is the best way to avoid making some mistakes yourself.
? Check it out here.
5. The Gary Vee Audio Experience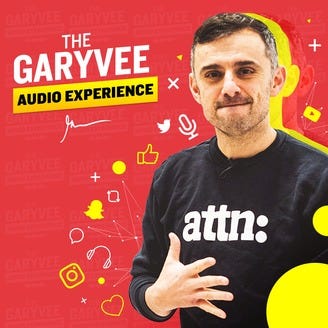 This man needs no introduction. Gary Vee talks about a bunch of marketing & business-related stuff along with his opinions on the latest trends & industry news. But the reason to include this podcast on our list is Gary Vee's signature style of not sugar-coating the reality. All about the hustle, this podcast is sure to kick you off the couch and get going.
? Check it out here.
Let us know which of these you loved the most.
Oh, and in case your side hustle dream is to start a podcast then just drop us a line on [email protected] & we'll be happy to help you out.
---
Lastly, here's an update on what we've been up to this week…
This week on Founder Thesis we sat down for a chat with Swati Bhargava of CashKaro.com – India's largest & fastest growing cashback & coupons site. In a candid conversation, Swati shared her entrepreneurial journey from being an investment banker in London to running two startups simultaneously – one in London & the other in India!
? Here's a link to this episode.
For our Beyond Campus show, we had Meghna Saraogi of StyleDot.Me. A graphic designer who is now revolutionizing the retail shopping experience with her AR-powered retail-tech Saas company.
? Check out this episode here.
If you haven't already, check out our newest podcast Marketing Connect for some great conversations & stories from the world of marketing.
? Here's the link.
Lastly, on India Booked we are featuring Teresa Rehman the author of Bulletproof, where Teresa talks about her experiences as a journalist & author.
? Check it out here.
---
Well, that's all from us for this week. Have a great weekend ahead.
Until Next Time…
? Good Bye!
---
Gratitude and Regards,
Madhu, on behalf of thePodium.in team.